EZOCM (Plaurum Group) successfully passes an iridium-disk production audit
Ekaterinburg Non-Ferrous Metals Processing Plant, the key enterprise of the international PLAURUM Group is strengthening its ties with global consumers of hi-tech products made from modern materials. At the beginning of September, QSA Global, an American corporation engaged in purchasing iridium products from EZOCM, classified the plant as an official «A»-class supplier and granted the corresponding status in accordance with the results of the quality inspection of the aforementioned products.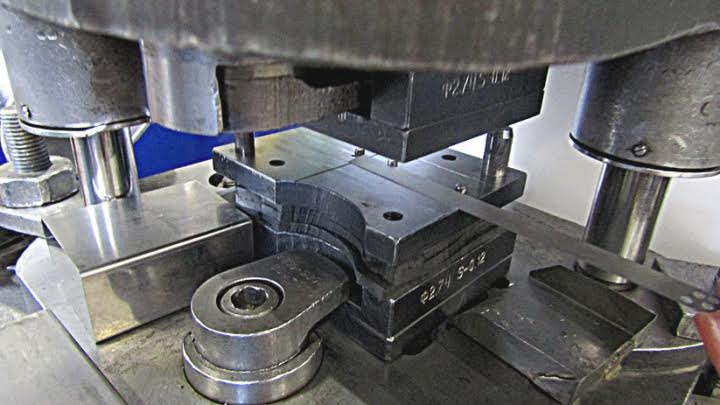 The audit procedure included an analysis of all the necessary documents, equipment inspection, and several interviews with representatives of the enterprise. The following employees participated in the audit on behalf of EZOCM: Production Director Aleksandr Shtyrlov, Head of the Quality Management Department Stanislav Knyshev, Head of the Central Analytical Laboratory Lyudmila Gorbatova, and International Communications Officer Alexey Shchukin. The delegation of QSA Global Inc. and its partners was headed by Quality Control Engineer Mark Yueng.
«This type of inspection allows the customer to control the technological processes and assess the compliance of the quality management system employed by the enterprise with the requirements of the ISO 9001:2008 international standard. A sample iridium disk grade И99,9И191 [I99,9I191] was chosen as the object for testing the quality of the products," said Aleksandr Shtyrlov.
The representative of QSA Global Inc., Mark Yueng, highly praised the quality of the iridium products manufactured by EZOCM. He and the other auditors noted that the production capabilities of the enterprise are properly maintained: the working areas are kept clean, the production processes comply with ecological requirements and are properly systematized. In order to minimize the risks of manufacturing defective products, the enterprise employs line control performed by both automated systems and plant employees. Calibration of measuring and testing instruments and their control are performed by experts from the Metrological Service and the Production & Precious Metals Quality Control Department. Due to the high cost of materials, the remaining supply is constantly monitored during processing. The raw materials and packaging are subjected to thorough processing and labeling. The iridium-product production area is separated from other production areas in order to prevent the metals from mixing.
Thus, during the process of conducting the audit, the observers arrived at the conclusion that the quality management system employed by the enterprise is in compliance with the regulatory requirements of the ISO standard and confirms the status of the plant as QSA Global's official supplier of special alloys and processed iridium products. Documents and reports confirm that the introduction of a quality management system makes it possible to ensure compliance with the high level of quality of provided services, as required by the company.
13 сентября 2017